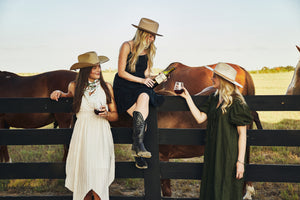 SJ Insider
Drop your email below for 10% off your first order!
Spotify Playlists
We've created a playlist to match the mood of every bottle of Sauvignon John to enhance your overall experience!
How to Listen: Open Spotify, click search and then the camera icon, point the square at the QR code on the back of our label & enjoy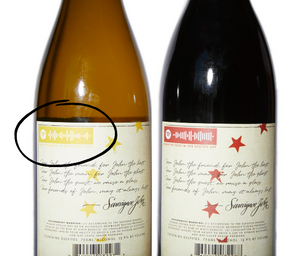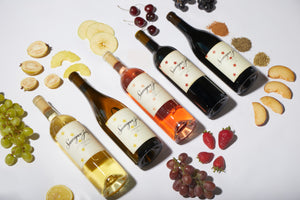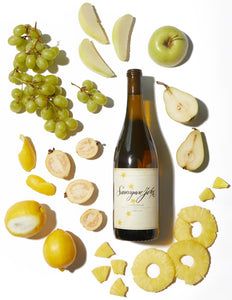 Chardonnay
Tasting Notes:
This medium bodied, unoaked Chardonnay has crisp notes of pineapple, lemon peel, yellow apple, guava and pear with a creamy texture and hints of
honeysuckle.

Food Pairing:
Enjoy with salmon tartare, grilled halibut, herb chicken, or fettuccini alfredo.
Sauvignon Blanc
Tasting Notes:
This complex wine has aromas of pear, notes of lemon citrus, subtle hintsof fresh coconut flavors and a white floral component.

Food Pairing:
Enjoy this food-friendly wine with fresh seafood like ceviche, charcuterie, or with Asian food and vegetables.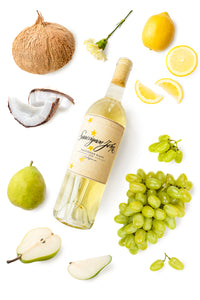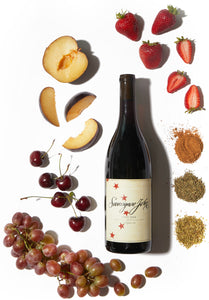 Pinot Noir
Tasting Notes:
This light bodied Pinot Noir has flavors of strawberry and cherry on the palate with spice notes including white pepper, oregano, nutmeg, clove, and vanilla.

Food Pairing:
Enjoy with roast duck, pork tenderloin, or pasta with chicken and mushroom.
Cabernet Sauvignon
Tasting Notes:
Aromas of black raspberry crumble and cocoa dust lead to flavors of black cherries and sugar plums with a hint of vanilla.

Food Pairing:
Enjoy with steak, a ground beef burger, or short ribs. Also pairs excellently with dark chocolate.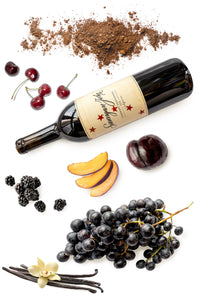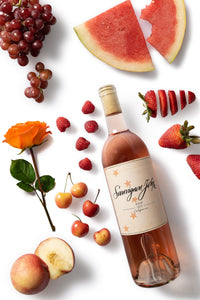 Rosé
Tasting Notes:
This Rosé has aromas of wild strawberry and raspberry, a fresh fruit medley and a delightfully juicy finish on the palate.

Food Pairing:
Enjoy with salads, light seafood, pasta, or dishes with goat cheese.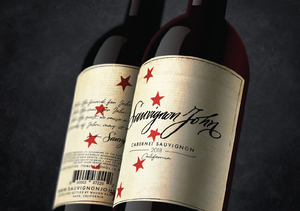 All American Wine Brand
From every grape we harvest, to the boxes we use to ship, we source every material here in America.
In addition, it was important for us to show our patriotism through our label. The background of our label is a scan of the Declaration of Independence, the 13 stars that wrap around both sides represent the 13 original colonies, and our logo itself is modeled after John Hancock's famous signature.
customer reviews
"My husband and I tried this wine for the first time tonight

and just subscribed to recieve 4 bottles a month.

Our new favorite wine."

Anne T.
"The Spotify playlists on the back are genius!

Perfect for entertaining."

Jane M.
"Served this wine at my wedding and it was a hit!

Easy to drink crowd pleaser!"

Kate S.
"Being a fellow John, I had to give this

bottle a try. After tasting it, I am

a customer for life."

John M.
"Incredible! The Sauvignon Blanc

went great with our seafood dinner!"

Sarah T.